Six years ago, I participated in NaBloPoMo (National Blog Posting Month) for the first time. I've blogged every day in November every year since. I joined Team Tiny Peppers for NanoPoblano for the first time in 2015.
So when Rarasaur asked, "Who's in this year?" in the Cheer Peppers Facebook group, I accidentally spammed her post with GIF replies (search term: raising hand) that didn't display for me. Like these: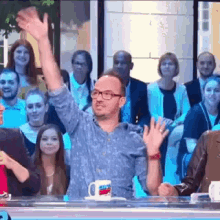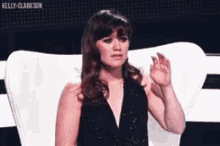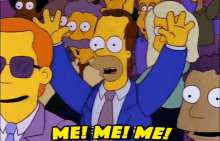 Oops.
I haven't posted on this blog since April 6. I guess I'm an all or nothing person.
I thought it would be fun to maintain my November streak even if I've neglected this blog for most of the year.
Imagine my surprise to find 14 drafts waiting for me. Will one of them move out of draft status and become published? Possibly. Probably. I do have 30 days to fill.
Day 1!