If we were having coffee, I'd tell you I'm feeling ambitious. I haven't published a blog post in twenty-two days and that was only one of two published the entire month of March. Yet, here I am doing what I said I would never do again: participating in the Blogging A to Z Challenge.
If we were having coffee, I'd blame this all on Ra. She posted on Facebook that she was doing the challenge. And if you know Ra, you know how her enthusiasm can be contagious.
If we were having coffee, I'd admit that I originally was going to write about a as in auction. My best friend, Heidi, is holding an online auction this week. She needs to raise $55,000 by April 18 so she can travel to Mexico for treatment for Multiple Sclerosis. This is her final treatment option, so I really want to help her. If we were having coffee, I would tear up telling you the story of how, when my insurance company wouldn't cover the cost of an iPad with a speech app (or any speech therapy) for Philip, Heidi got him one. Now that her insurance company won't cover her treatment, I want to do whatever I can for her.
If we were having coffee, I'd admit that I had an ambitious plan: I would blog from A to Z about my friend. I figured B could be for Buttergirl Bakery, the business owned by my cousin. She donated three different desserts for the auction. If we were having coffee, a homemade Oreo would definitely hit the spot.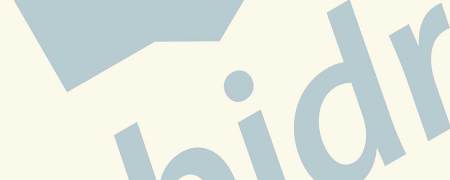 If we were having coffee, I tell you how I ambitiously started a spreadsheet with the days of the month and the letters for the challenge. And suddenly, I was stuck. After the auction ends, what will I write about? I though. What about x and z?!
If we were having coffee, I would admit I thought that was the end of that. Yet, with just a few hours left in the day, here I am typing. "What happened?" you might ask.
If we were having coffee, I'm sure we'd both recap our day. My Saturday was typical. I took Philip to the Home Depot workshop this morning. Later we went to the grocery. And then to the library.
If we were having coffee, I'd ask if you believe in signs. Because I saw a sign at the library. Not a literal "No food or drink" sign but a sign in the form of a book. As I waited for Philip to pick out DVDs, I was looking at a nearby display of featured children's books. There, staring me in the face was Today I Feel . . . An Alphabet of Feelings by Madalena Moniz. An alphabet. From A to Z.
What better theme for blogging could there be, alphabetically or not, than feelings? I checked the book out. In the book, A is for "Adored." It was nice to have a suggestion, but I realized that I was feeling ambitious. I could go from no blogging, no link-ups, no nothing to twenty-six posts in April. If I'm stuck one of these days, I can use the book for inspiration. I'm no longer A-fraid (see what I did there) of x or z.
If we were having coffee, I'd yelp. "Look at the time!" I'd exclaim and rush off to write this blog post.